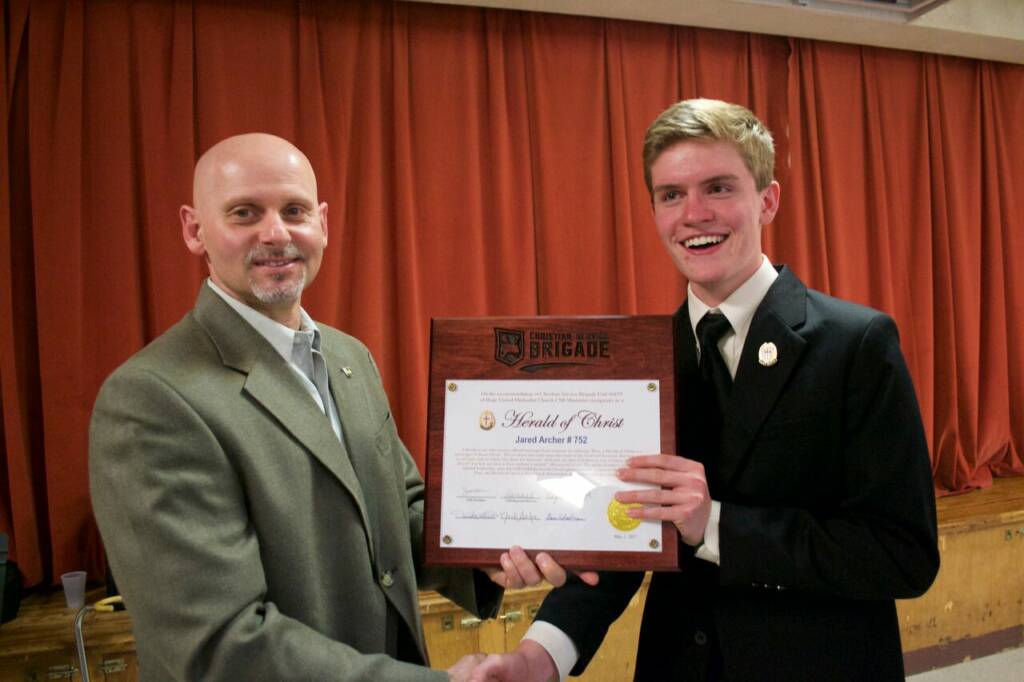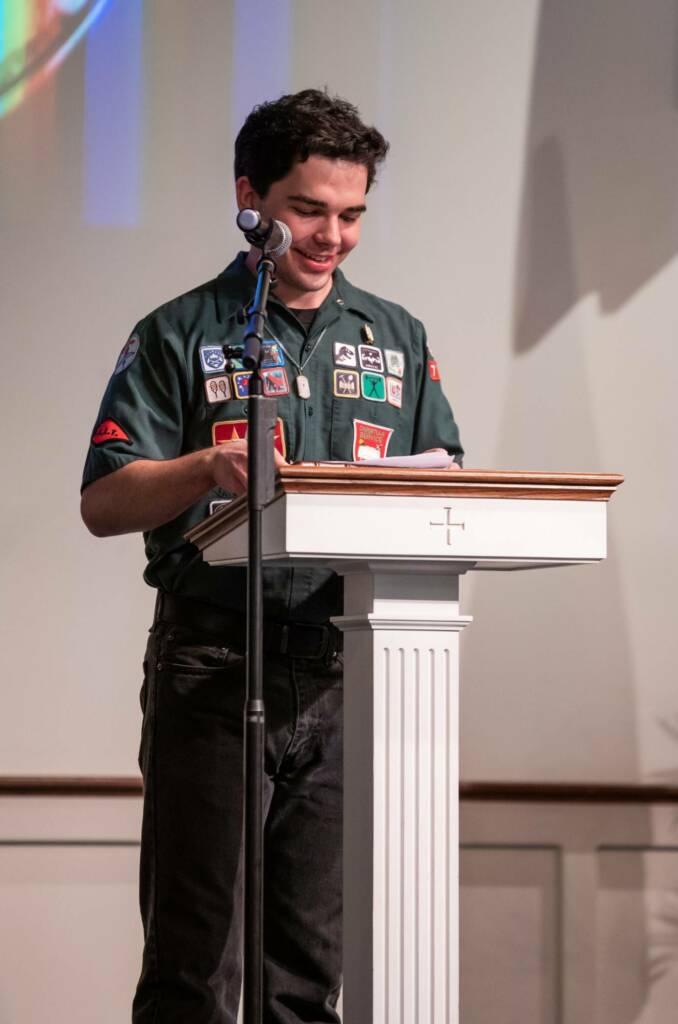 Many organizations that emphasize an achievement process have a top honor to recognize those who have dedicated themselves to the organization and it's program. Our top honor is called the "Herald of Christ." The "HOC" is both an internship process and the award given to the young man who after completing all of the requirements looks to be, in the eyes of his HOC committee, a genuine herald of the Lord Jesus Christ.
The Herald of Christ is the pinnacle of years of discipleship in which a young man is prepared to lead courageously as a servant leader and speak with confidence about his faith and God's Word with the understanding that it is his legacy to influence all generations.
A young man cannot begin the steps to receive this honor until he is 16 and must complete it before his 21st birthday. We require the minimum age of 16 because we believe that by that time a young man will have been buffeted by the winds of temptation and the world enough to begin to reveal his level of commitment, not to Christian Service Brigade, but to Christ and His kingdom.
Below, in brief, are the requirements for and the expected outcomes from completing the Herald of Christ internship: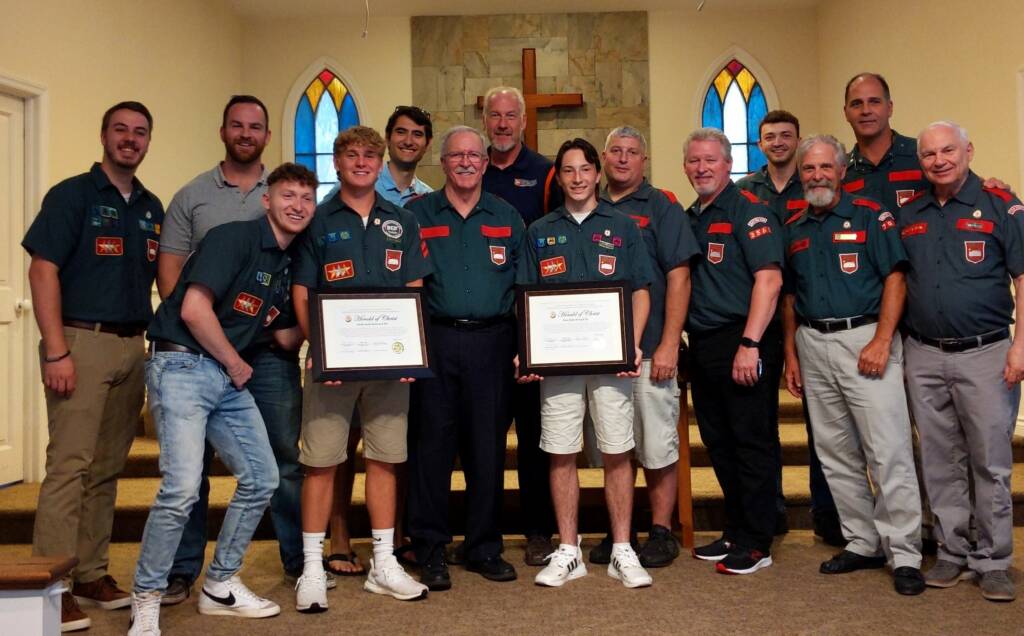 Prior to starting the Herald of Christ internship a young man must also have completed the entire Battalion discipleship program. By doing so he will have been equipped and demonstrated a life founded on biblical knowledge, disciplines, and leadership. You can see an overview of the Battalion program as well as the expected outcomes by looking over our Battalion program page.
Building a well rounded man
To help him develop a love and competence with God's word he completes :
Bible Exploration with a focus on applying Scripture
Bible Memorization equipping him to herald his faith
Bible Doctrine exploration alongside a church leader
The young man identifies two of three service projects to complete:
Cross Cultural Ministry Project
Church Ministry Project
Community Service Project
With a mature man they engage in an in-depth application of the 7 Points of Valor.
Followed by an Interview with a CSB Regional Director to assess his readiness.
Lastly The young man demonstrates his ability to articulate his faith and what he has learned. This is evaluated by the HOCX committee that has been walking with him during the process.
It's a recognition not a reward
Our faith is built on grace not merit. This is reflected in our process. We truly want the Herald of Christ process to help the young man to become a man who is a bold and sincere herald for king Jesus.
When he is done he is recognized as a Herald of Christ, not rewarded for work done.
you may find these helpful
Take a look at the current list of those who wear this honor … you may actually find someone you know!
If you are a Herald Of Christ recipient and are not officially registered please take a moment to do so.
If the HOC internship is interesting to you simply contact us so we can have one of our regional directors connect with you to see if this is a good fit.
See the benefit of the HOC but are over 19? We designed the "HOC for Men" so adult men can pursue the life changing HOC process.
© 2023 Movely. All Rights Reserved.