While our Tree Climber program connects dads and sons, Stockade expands this to other men in the church. 
Stockade provides men with the tools needed to start building godly men with boys aged 8-11. Boys are discipled toward Christ and biblical manhood through a comprehensive process of life skills, physical and mental activities, fun, service, achievement, Bible memory, and stories. Adult Christian men serve as role models and demonstrate Christian manhood in action.
The Stockade ministry can assist a church in building dedicated disciples of Jesus Christ through allowing them to see Christian masculinity modeled regularly.
The emphasis in Battalion is on Leadership development under the mentorship of older men. The Battalion program, materials, events, and culture are designed to help develop well-rounded and Biblically well-grounded young men who have learned through experience to be servant leaders.
Brigade provides everything men need to so that boys not only get an experience designed for the unique needs of boys, but they learn about God, His Word, and his world.
Our "Trail Guide" materials are designed to help each boy as he grows "in wisdom, stature, and in favor with God and others." Where possible a mentor walks together with the boy in partnership with his parents as the materials encourage his growth.
Boys learn best while active and men grow together best while working and serving together. Through events, service, and adventure deeper relationship building happens. We help you build this into your ministry calendar.
We have busy men in mind​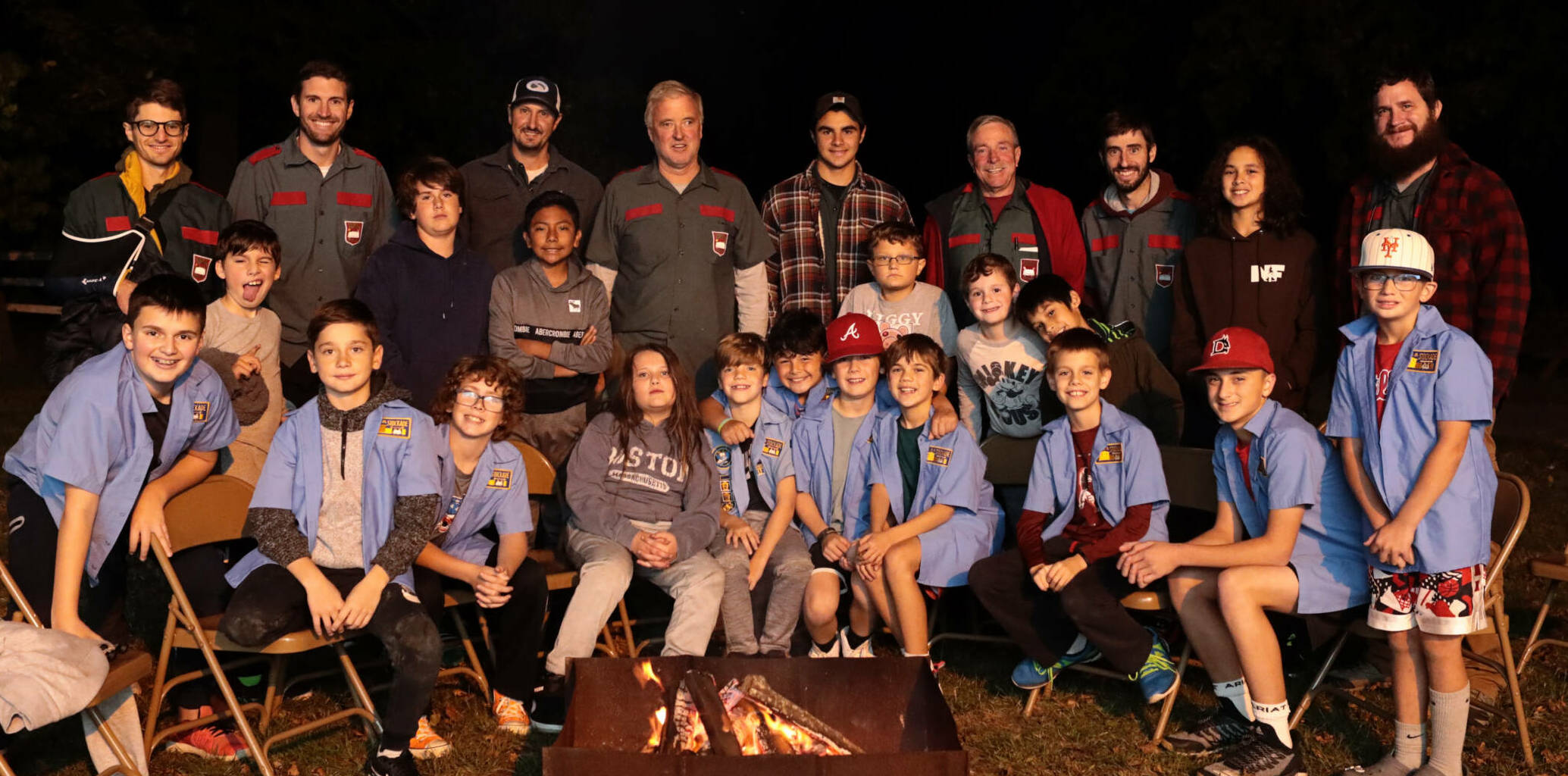 "Leaders Guides" give men everything they need to execute the "modules" that fill the content of each weekly meeting. 
Easy lists of resources

Prep check-lists

Projects

Stories

Game suggestions
We make preparation and executions easy.
Our "modules" connect God's world to God's Word by taking an interesting part of God's world and building spiritual principles intro the experience of discovery.
The Stockade may be discovering siege weapons together, for instance, but they will also be learning about suffering and tangible ways to help and show compassion to others.n
Some Leader Guide Examples
A Typical Stockade Evening
Below you can see a typical Stockade evening. Each Stockade is broken up into smaller groups called Posts small enough for men to provide proper oversight and instruction. Some components are done as a large group  and some  as posts.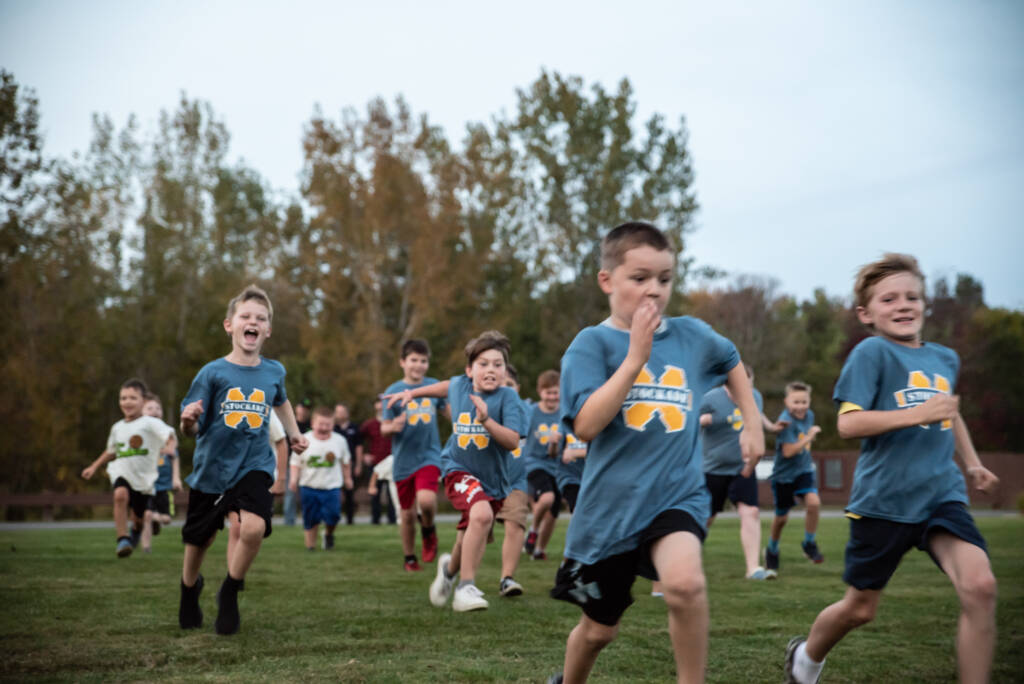 You will notice that we don't just talk about mentoring or hope it happens, we emphasize it and build it into our culture and materials.
This is because boys don't learn to become men by being handed a book. Masculinity is handed down and modeled.
One-on-one discipleship happens as the boy works through his Trail books with a mentor. There are four Trail Books, one for each year the boy is in Stockade. The Trail Books include Bible reading, memory verses, outdoor and practical skills, and opportunities to grow in his various relationships. Each boy meets regularly with his mentor  where he directs and encourages the boy's growth in Christ. Trail Books are not just for the good things a boy learns, but with whom he learns!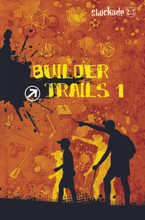 Builder Trails 1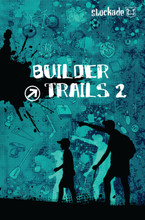 Builder Trails 2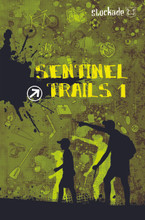 Sentinel Trails 1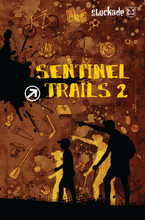 Sentinel Trails 2
Building Well rounded Boys...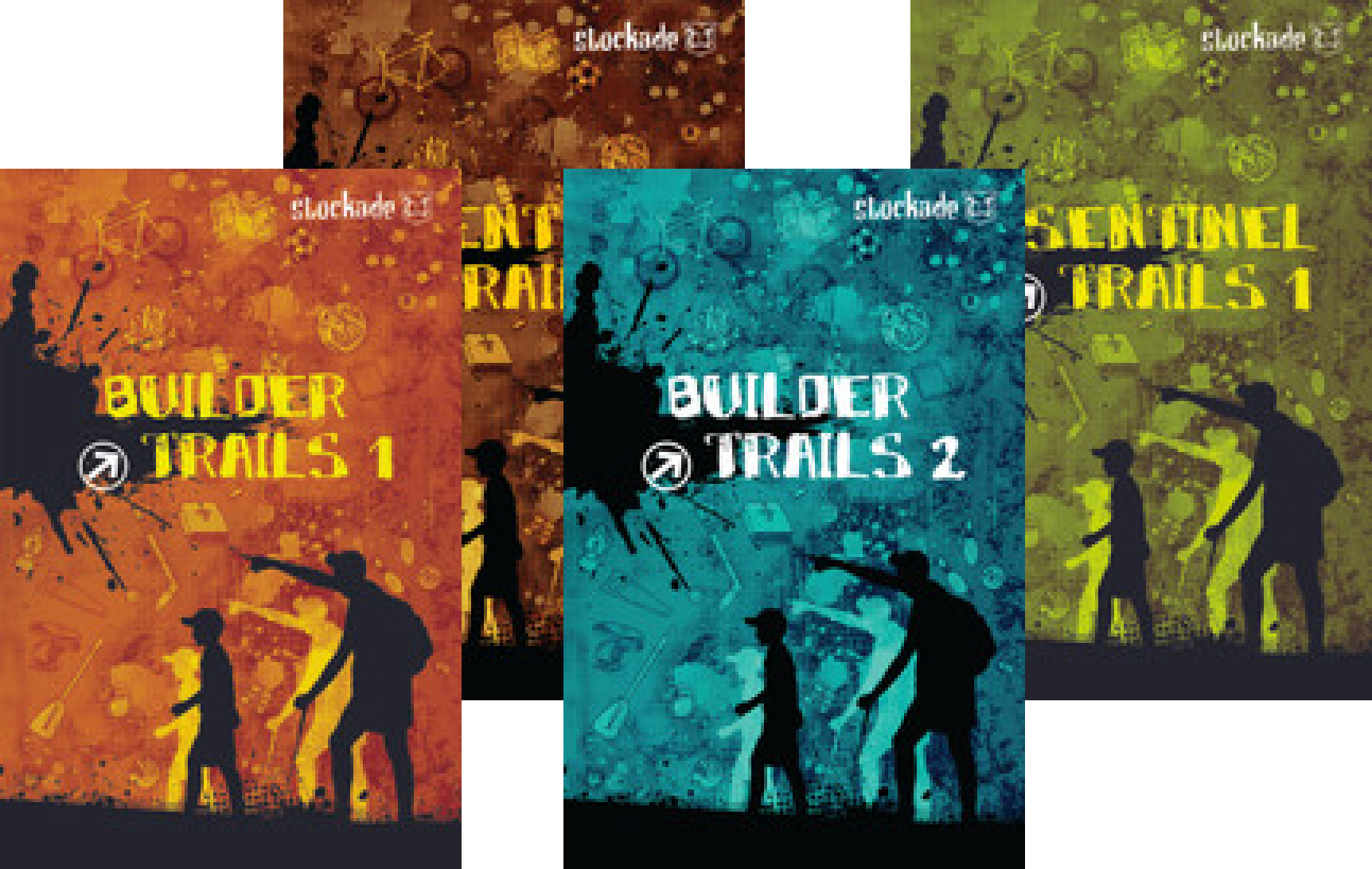 God's Word is the foundation of everything a boy will be and do in life. We seek to give him a good biblical foundation and to point him to growth in his church.
Who Can Apply Biblical Truth
The Trail Guide content aids a mentor to help the boy apply lessons from what he is learning to his own life in practical ways.
Our minds are a gift to serve God and others. The Trail Guides help shape a thinking man who understands how to "bring all his thoughts into captivity to Christ."
With Gods Word in Their Hearts
Who Love the People Around Them
We provide practical and fun opportunities for boys to practice important social skills as real word opportunities to love their family, friends, neighbors, and even their "enemies."
Who are Passionate for Service
Our middle name is "service" after all and our ministry culture helps shape a boy's heart so that he not only learns to see opportunities for service, but develops skills and the initiative to serve with eagerness.