Bringing fathers and Sons Together
Boys need dads and most dads understand that. They just don't know where to start and need help staying consistent.
Tree Cimbers is a place to start. This is not a program FOR dads so much as a program BY dads. Tree Climbers is a place to start.
This is not just a program FOR dads it's also a program BY dads. A place to practice being a dad alongside other dads.
An easy-to-follow weekly program helps men learn or hone their skills as fathers to their boys. Like Battalion is a program for young men to practice leadership, tree Climbers is a chance for dads to practice leading their sons.
And dads don't do this alone. Not only are we here to help, but Tree Climbers helps create a band of brothers  as dads disciple their boys together.
The emphasis in Battalion is on Leadership development under the mentorship of older men. The Battalion program, materials, events, and culture are designed to help develop well-rounded and Biblically well-grounded young men who have learned through experience to be servant leaders.
The weekly meeting is where boys and their dads learn about:
God and His Word
God's amazing world
And about each other
Tree Climbers is designed to be one on one: dads with their sons.
This is not a drop off ministry. 
Dad's and boys grow together as they learn, play, and serve together. Dad is the mentor.
Through events, service, adventure, and playing together, deeper relationship building happens between boys and their fathers. We help you build this into your ministry calendar.
What about
boys without dads?
"Surrogate" dads are encouraged for boys where his dad is unable to participate. Examples would be a grandfather, uncle, or trusted man from the church. This is a great way for the family and church community to come alongside fatherless boys. 
What about dads with multiple sons?
What a great "problem!" Ultimately how this is handled is up to the church running the local Tree Climber ministry but we recommend that a family member or trusted friend be found where possible. The Tree Climber weekly meetings go quickly and the time for one-on one conversation is difficult to spread over more than one boy.
There's always a solution, and we're here to help!
We have busy men in mind​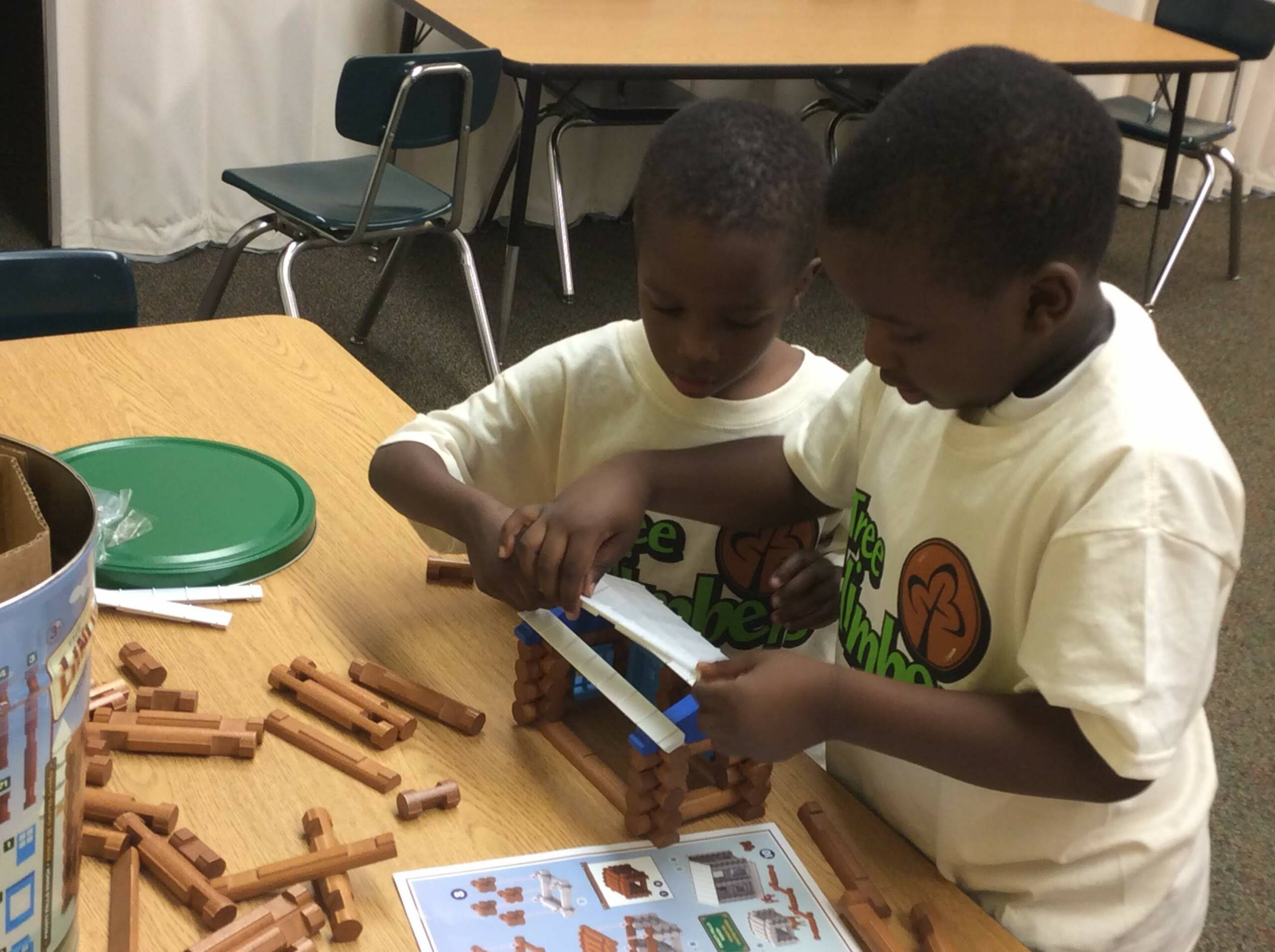 Tree Climber guide books offer simple meeting plans to help men guide each weekly gathering. 
Each of the lessons offer specific emphasis on spiritual development and a nature theme. The theme ties the elements of the meeting together.
The key word in Tree Climbers is simplicity. A program for young boys and busy men should be uncomplicated and easy to operate.
Simple projects and games help fathers and sons build relationships in a fun, comfortable atmosphere. Stories, Bible memorization, and life application facilitates discipleship where both the men and the boys grow. 
A Typical Tree Climber Evening
Tree Climbers uses nature and a racoon mascot named "Woody" as the motif for each evening including fun interactive props and supplies.
Building Well Rounded Boys... And Men​
The Goal of Tree Climbers
We know dad's want to spend time with their sons.  We provide a context and content to help him do so.
Dads are vital to their sons and Christ's church is vital to both dads and sons. We connect them all.
Provide a Band Of Brothers
It can be difficult to find masculine Christian community. Serving together as dads helps men create that needed band of brothers.
Offer Evangelistic Opportunities
Tree Climbers provides a great opportunity to introduce dads to Christ so they can introduce their sons to Christ.
Begin Preparing Men for Leadership
Many men don't feel like they have a place or skill  to lead. But as men learn to lead their sons they find that they grow into leaders in their home, church, and communities.